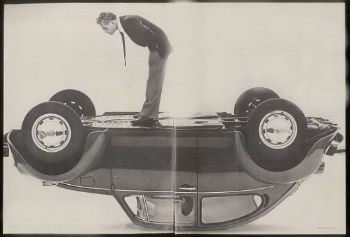 Back in college I had an old Volkswagen (shocker) that needed a new clutch - BAD. I procrastinated (shocker) and let it go so long that I could barely drive it over a speed bump. Money was tight, and there was no way I was going to cough it up to someone else when I could fix it myself!
Bad idea. I ended up destroying the parts I purchased, and finally had it towed to a professional Volkswagen specialist. Money lost, time lost; lesson learned.
If your inbound lead generation for your law firm is barely making it over the "speed bump", it might be time to take a step back and evaluate if doing it yourself is a good strategy.